Garage Door Company in Poplar Bluff, MO
Poplar Bluff Overhead Door, Inc. offers a complete scope of overhead door service, including sales, installations, repairs and maintenance, for both residential and commercial door types. We're a family-owned and -operated business with over 30 years of hands-on experience. Contact us today to find out more about our garage doors and services, to schedule service or to get a free estimate.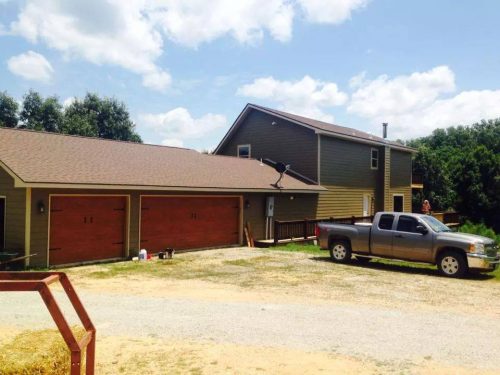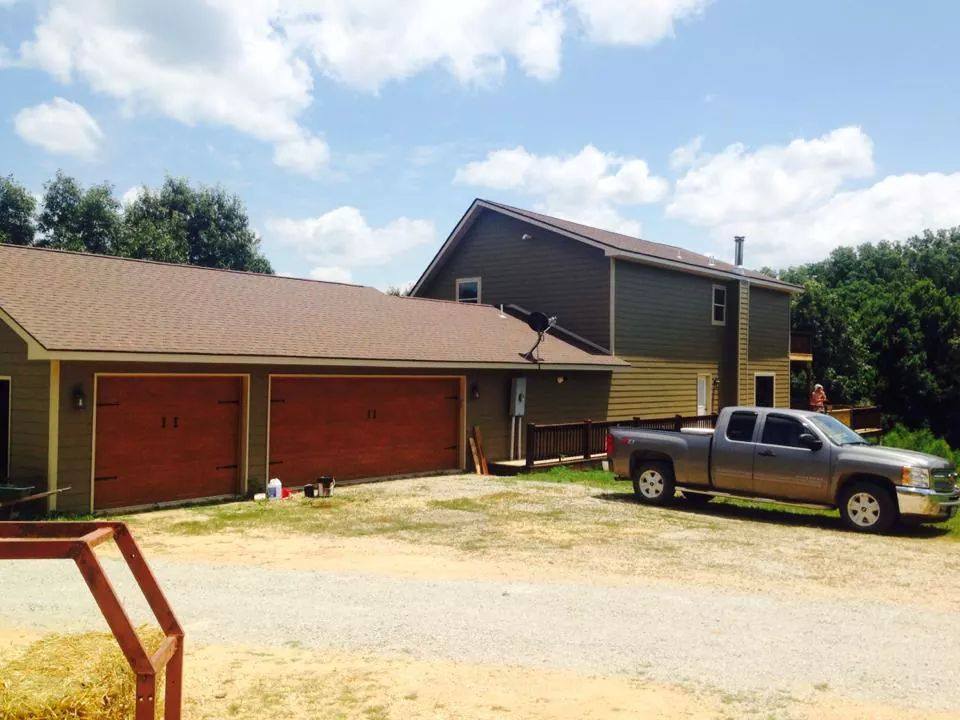 Choose the Best Garage Doors
If you have a garage door, you need to have a garage door company you can rely on to keep it working properly. For home and business owners throughout Poplar Bluff, Green Forest, Hendrickson, Butler County, and Harviell, MO, the best name in the business is Poplar Bluff Overhead Door, Inc. For the last 30 years, we've provided overhead door owners with absolutely everything they need to get maximum convenience from their door—from sales and installation, to maintenance and repairs. Whether you buy from us or have had your door for decades, we'll make sure it gets the attention it deserves.
We proudly bring our customers the best garage doors from Raynor and LiftMaster, but we'll service any door from any manufacturer. We know what it takes to keep a door in top functional condition, working safely with the press of a button. And, if your door stops working, you can count on us for opener repair—as well as a full scope of electrical and mechanical repairs. In fact, our customers choose us for overhead door repair because of our ability to work fast and produce results. Every minute your door is down is a minute of inconvenience, so we work fast to make sure not a second is wasted in restoring its function.
When we're not out repairing garage doors throughout Poplar Bluff, MO, we're operating an extensive showroom where you can come and find your new overhead door! Stop by and see the many models and styles we offer, along with different panels and colors to customize it. We'll gladly answer your questions and walk you through your options, so you can make an investment that you appreciate every day for decades to come. Give our garage door company a call today to schedule an appointment and let us show you why we're the area's most trusted authority on garage doors.
Come visit our complete showroom,
where you can see doors, panels, colors and more!

We've been in business for more than 30 years and continue to grow our expertise everyday.

Our garage door company is family-owned and -operated, rooted in hometown values and honesty.

We serve the complete needs of residential and commercial garage door owners.

We sell only proven products from Raynor and LiftMaster, but we work on all doors.
Design the Perfect Door for Your Home
Use our Garage Door Design Center to envision your new door on your home.
Select a style, pick a color, and choose accents!
Garage doors provided to customers in the following areas:Bollinger County, MO | Butler County, MO | Carter County, MO | Dunklin County, MO | Iron County, MO | Madison County, MO | New Madrid County, MO | Oregon County, MO | Pemiscot County, MO | Reynolds County, MO | Ripley County, MO | Scott County, MO | Stoddard County, MO | Wayne County, MO | Clay County, AK | Green County, AK | Randall County, AK | and more!
We Keep Garage Doors Safe
Our expert garage door company technicians make quick work of garage door service and maintenance. Call us for service and we'll leave you with a door that operates smoothly at the press of a button!